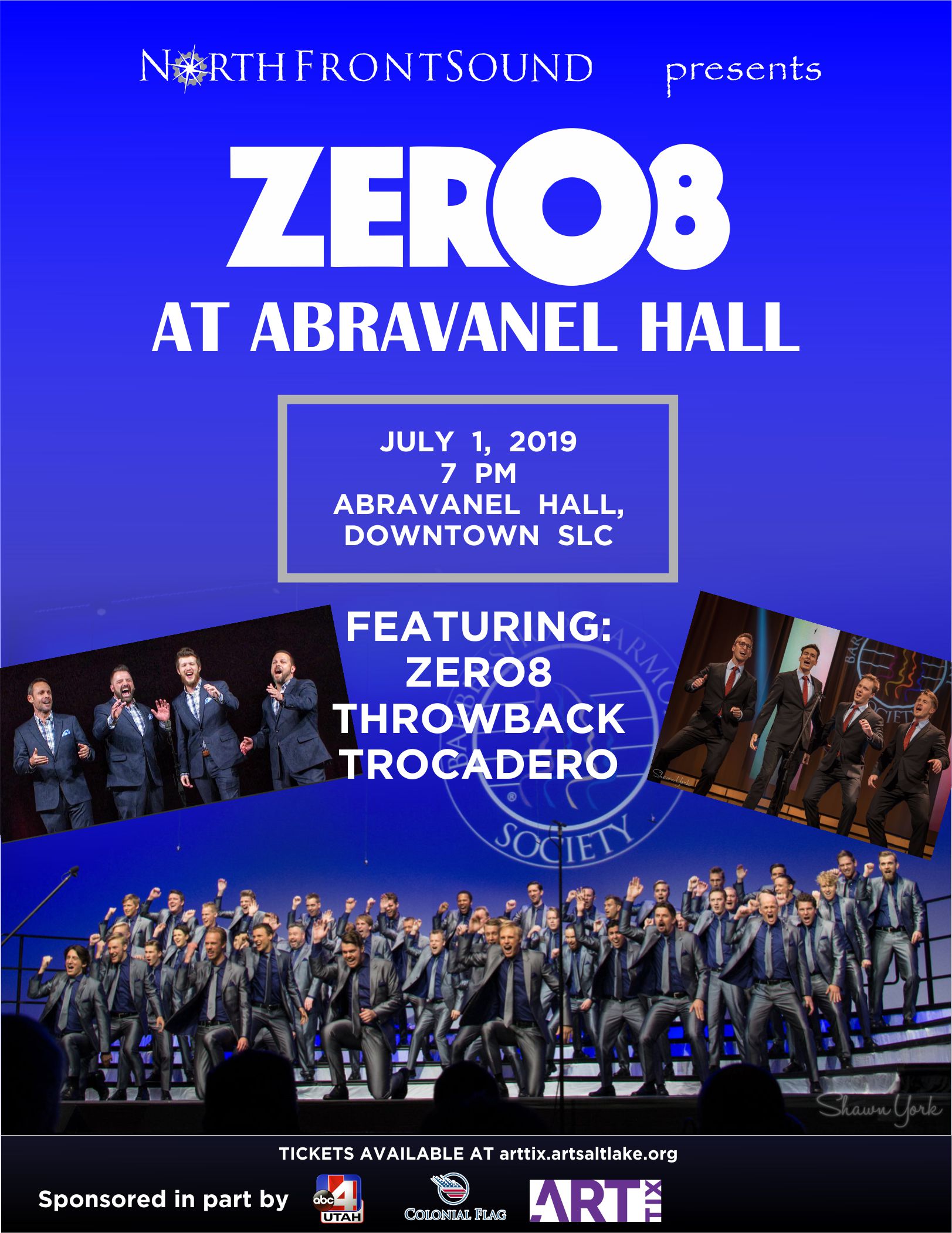 Spend the evening with internationally acclaimed Swedish men's chorus, Zero8, along with special guests BHS International Semifinalist quartet, Trocadero and International Medallist quartet, Throwback. Hosted by North Front Sound and sponsored in part by ABC4 TV and Colonial Flag.
Tickets available now at Artsaltlake.org
Want to be notified of NFS news and events?
If you would like to be updated on what is happening at North Front Sound, or perhaps you are interested in becoming a member click here to subscribe to our mailing list.