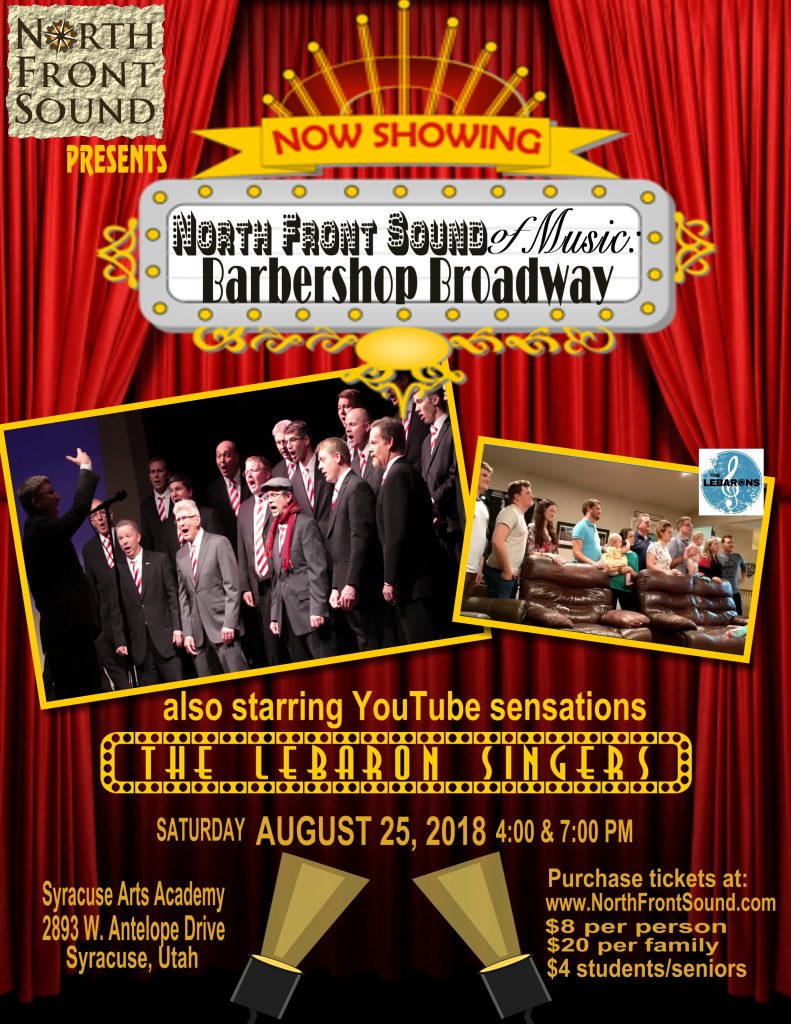 We just completed a great annual show, North Front Sound of Music: Barbershop Broadway featuring The LeBarons and Congressman Rob Bishop.  Thanks to all who sponsored, attended, or helped with the production.  We had a blast.  Stay tuned for news about what's coming next for NFS.
Want to be notified of NFS news and events?
If you would like to be updated on what is happening at North Front Sound, or perhaps you are interested in becoming a member click here to subscribe to our mailing list.