Our History:
From North Front Sound's humble beginnings in 2014 with 10 singers above a garage in Kaysville we have grown to over 30 active and dedicated members, and in 2018 we chartered as the Golden Spike Utah chapter of the Barbershop Harmony Society. Our goal is to have a lot of fun through musical excellence. We have enjoyed performing all over the Northern Wasatch Front for church groups, retirement communities, and corporate and private events. Though the chorus is centered in the Davis County area, members come from all over the place, spanning from Utah County to Cache County. You should come sing with us too.
Mission Statement:
North Front Sound provides fun, uplifting musical experiences to ourselves, our fellow chorus members, our families, and our community. We promote lifelong singing and extol the physical, mental, and social benefits that singing provides. We achieve harmony by consistently striving for musical excellence, promoting fraternity, encouraging individual participation and commitment, fostering learning and growth, supporting music education, and inviting involvement in ways that are affordable, accessible, and considerate of the values of our members and community.
Chorus Leadership: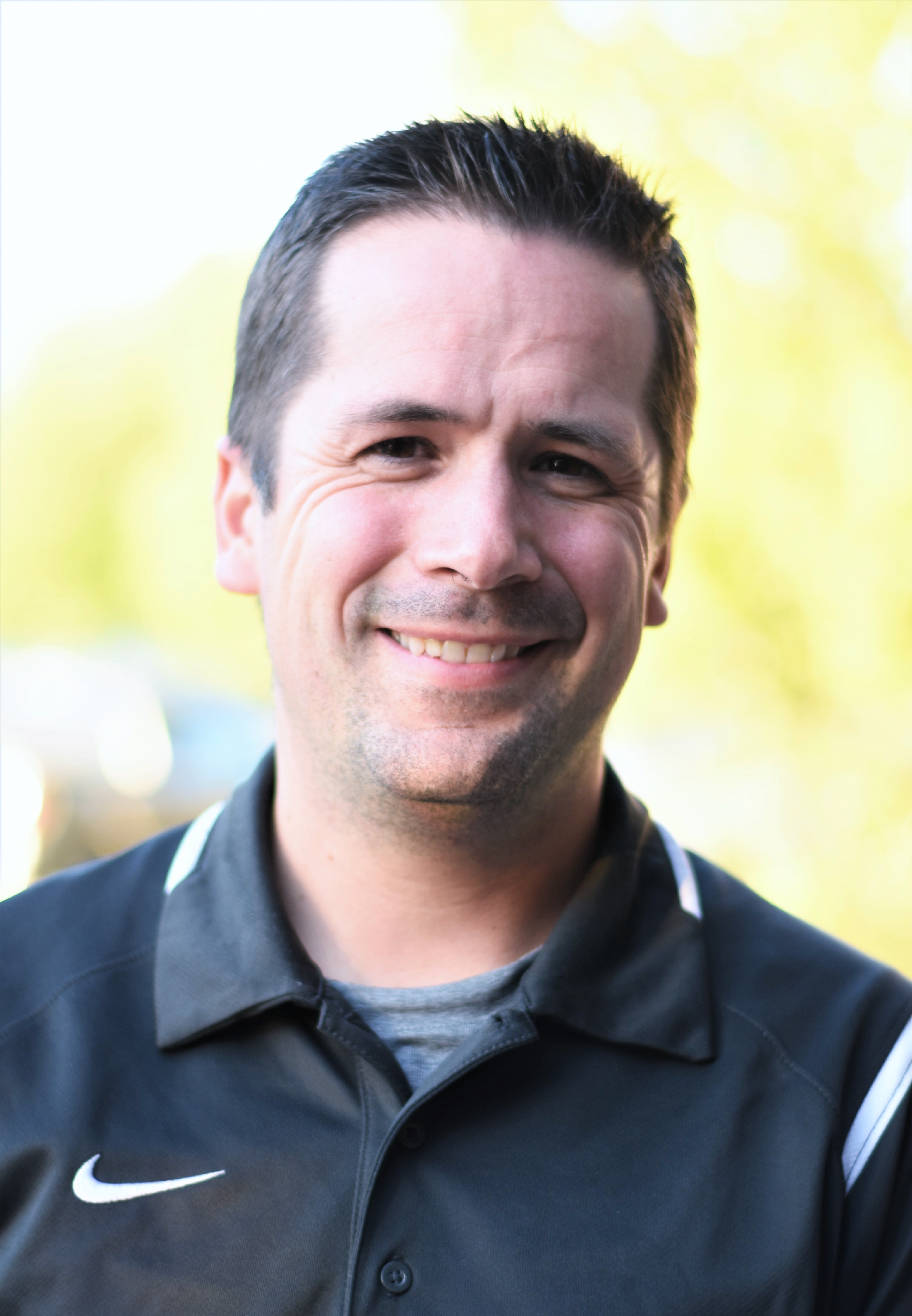 Jaron Packer: Director Jaron holds a B.A. in both choral and instrumental Music Education from Weber State University. While at WSU, he accomplished his goal to learn to play every instrument in the symphonic orchestra. However, his primary focus has been voice, cello, piano and guitar.
Jaron has taught high school and middle school music including choir, band, orchestra, guitar, and directed musicals as well. Following, he directed the Weber Institute evening choir for 1.5 years. During that time he directed the 364 voice Seminary Choir for the 2018 Worldwide Youth Devotional for the Church of Jesus Christ of Latter-day Saints. He has taught private instrumental and vocal lessons for over 20 years.
Jaron resides in Woods Cross, Utah with his amazing wife Vanesa and their 5 children. He is presently a seminary teacher at Bountiful High School. He recently graduated from BYU with a Masters in Religious Education.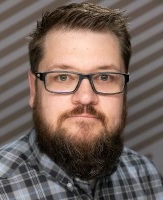 Jeff Duncan: President Jeff holds a BA of Media Arts and is currently a Senior Business Analyst for Pluralsight. Jeff is newcomer to barbershop but has embraced the art wholeheartedly. He has performed in many other music groups prior to joining North Front Sound in 2018. He has played Olin Britt in two productions of The Music Man (2020 and 2021) and has discovered a love for musical theater. He sings bass with The Low Road, and also sings bass in a group called A Capella All-Stars. His voice talents are in demand, and he is beginning a side career in voice-over work.
Dean Davidson: Immediate Past President Dean holds a BS of Electrical Engineering from the University of Utah and is currently the Director of Engineering for ABC4 TV. He also serves on the board of engineers for DTV Utah and has filled broadcast TV chief engineer positions in Illinois, Tennessee, Massachusetts, and Texas. While in rural Illinois, he got together with three friends and sang in a production of the Music Man, which got him hooked on barbershop. He was looking to form a group to sing when he found North Front Sound in 2016. He joined the Barbershop Harmony Society in 2018 with the original charter of the Golden Spike Chapter. He currently sings Bass in the Four Tunesmen quartet and competed in the 2018 and 2019 RMD quartet contests. He and his wife, Annette, (who also loves barbershop) have seven children and live in Kaysville, Utah.
Scott Anderson: Co-Founder, Music VP Scott has an Associates Degree with an emphasis in music composition from the College of Eastern Utah and a BA from Utah State University. He serves as the VP of Chapter Support and Leadership Training for the Rocky Mountain District of the Barbershop Harmony Society. He produces custom vocal learning tracks for quartets and choruses as the proprietor of OnQTracks.com.
Scott has always been a fan of barbershop. He played Jacey Squires in two productions of The Music Man. He first joined the Barbershop Harmony Society with the Kentuckians Chorus (tenor), and has also had the pleasure of singing briefly with The Southern Gateway Chorus (baritone), The Kentucky Vocal Union (lead), and The Saltaires (lead). He sang tenor with the 2012 Cardinal District Novice Quartet Champions, Vintage Airstream and with 2017 Rocky Mountain District finalist quartet Bonneville Flatts, and currently sings tenor with The Low Road. He was honored to be awarded Harmony University's Earl Moon scholarship in 2018.
Past Leaders: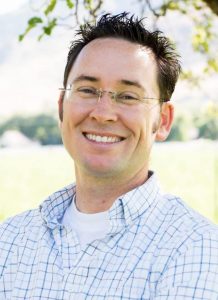 Adam Scott: Director 2018-2021 Adam holds a M.M. in choral conducting and a B.A. in music composition from Utah State University. He worked previously as music educator and editor of music publications for the Barbershop Harmony Society. He is certified with the BHS as a judge in the Music category and is a long-time faculty member of Harmony University.
Adam has written and/or arranged over eight hundred pieces of music, including over a hundred barbershop arrangements for quartets and choruses. His classical music is sung by many High Schools and colleges in North America. He has collaborated with composers and arrangers including Dr. Kirby Shaw and Deke Sharon. He is published by MusicSpoke, Music House Publications, SheetMusicPlus, and his own private studio.
Adam has sung every part in many different ensembles. He owns a private music studio and now resides in the Nashville, Tennessee area with his wife Bethany and four (loud) boys.
Nathan Bigler: Co-Founder, Director 2017-2018 Nathan has a Masters degree in Music Theory from Northern Arizona University and a Bachelors degree in music from BYU. He sang with BYU Men's Chorus, BYU Concert Choir, and Shrine of the Ages choir at NAU. He has many years of teaching experience, both private and in the classroom. Nathan has taught high school choir in Arizona, and worked as adjunct faculty at Arizona Western College in Yuma where he served as Assistant Director and Accompanist for the Chamber Singers and the Yuma Youth Choir.
Nathan is a published composer, and his compositions and arrangements have been performed by high school and college groups across the country, including at Carnegie Hall. He has participated as an actor, accompanist, and music director in many theatrical productions.
Alan Edwards: Co-Founder, Director 2014-2016 Alan is a lawyer, author, and barbershop aficionado. His comedy quartet, the 4 Hims, has entertained audiences all over Utah for many years and competed in the Barbershop Harmony Society's Rocky Mountain District quartet contest. Alan holds a J.D. from Duke University School of Law. He previously served with distinction for two years as the director of North Front Sound.