North Front Sound: Buckled & Swashed, featuring Newfangled Four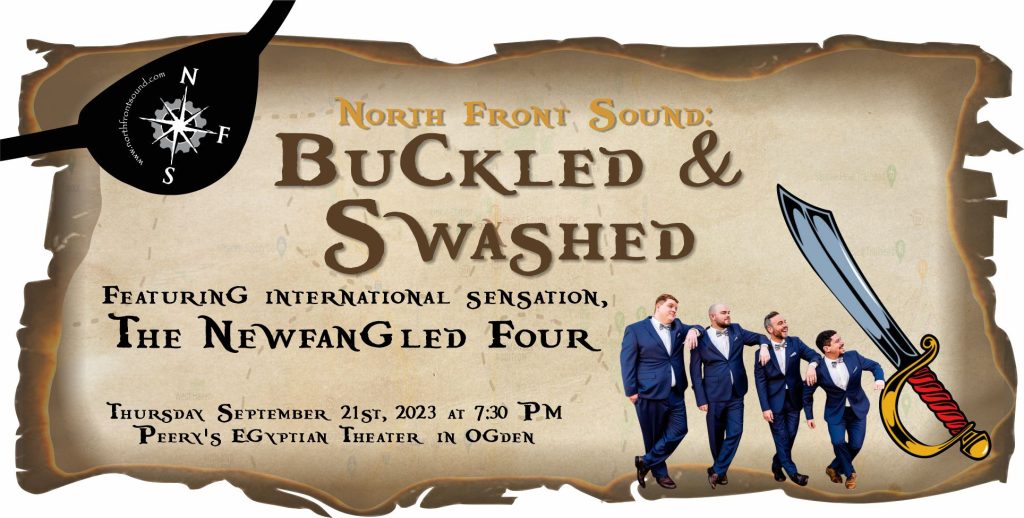 Come for a night of great music and ridiculosity with the barbershop pirates of North Front Sound and their special guests, The Newfangled Four.
Tickets $22 for adults, just $5 for children and students.
NFS to host Rocky Mountain District Convention
The Rocky Mountain District of the Barbershop Harmony Society will hold its annual convention at the Ogden Eccles Conference Center September 21st through 24th, and North Front Sound is excited to act as the host chapter. Barbershoppers from all over the region will gather for singing, learning, singing, fun, a chorus contest, singing, a quartet contest, and more singing!
This convention is open to all, whether you want to come sing yourself, or just relax and enjoy the high quality performances throughout the weekend.
Click here for details and to register.
Want to be notified of NFS news and events?
If you would like to be updated on what is happening at North Front Sound, or perhaps you are interested in becoming a member, subscribe to our mailing list.