North Front Sound promotes quartet singing and is proud to have many of its members involved in active quartets.



Sound Logic


2019 Rocky Mountain District Quartet Champions. Grant Goulding (Baritone), Adam Scott (Bass), Joel Gillespie (Lead), Dallin Cox (Tenor)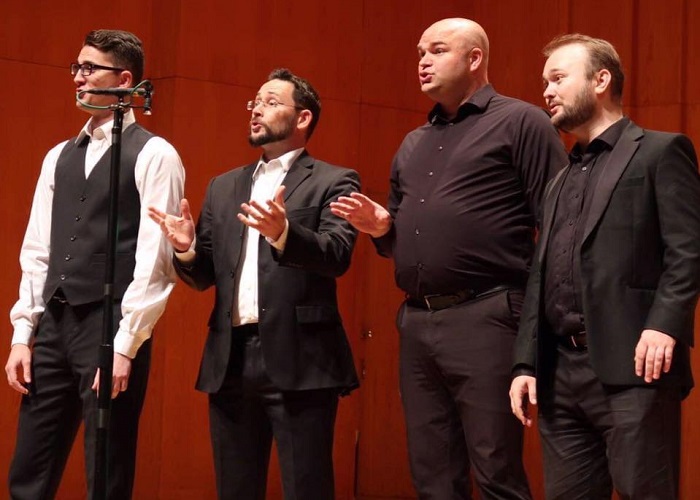 The Low Road


Jeff Duncan (Bass), Steve Odum (Baritone), Jan Vanderhooft (Lead), Scott Anderson (Tenor)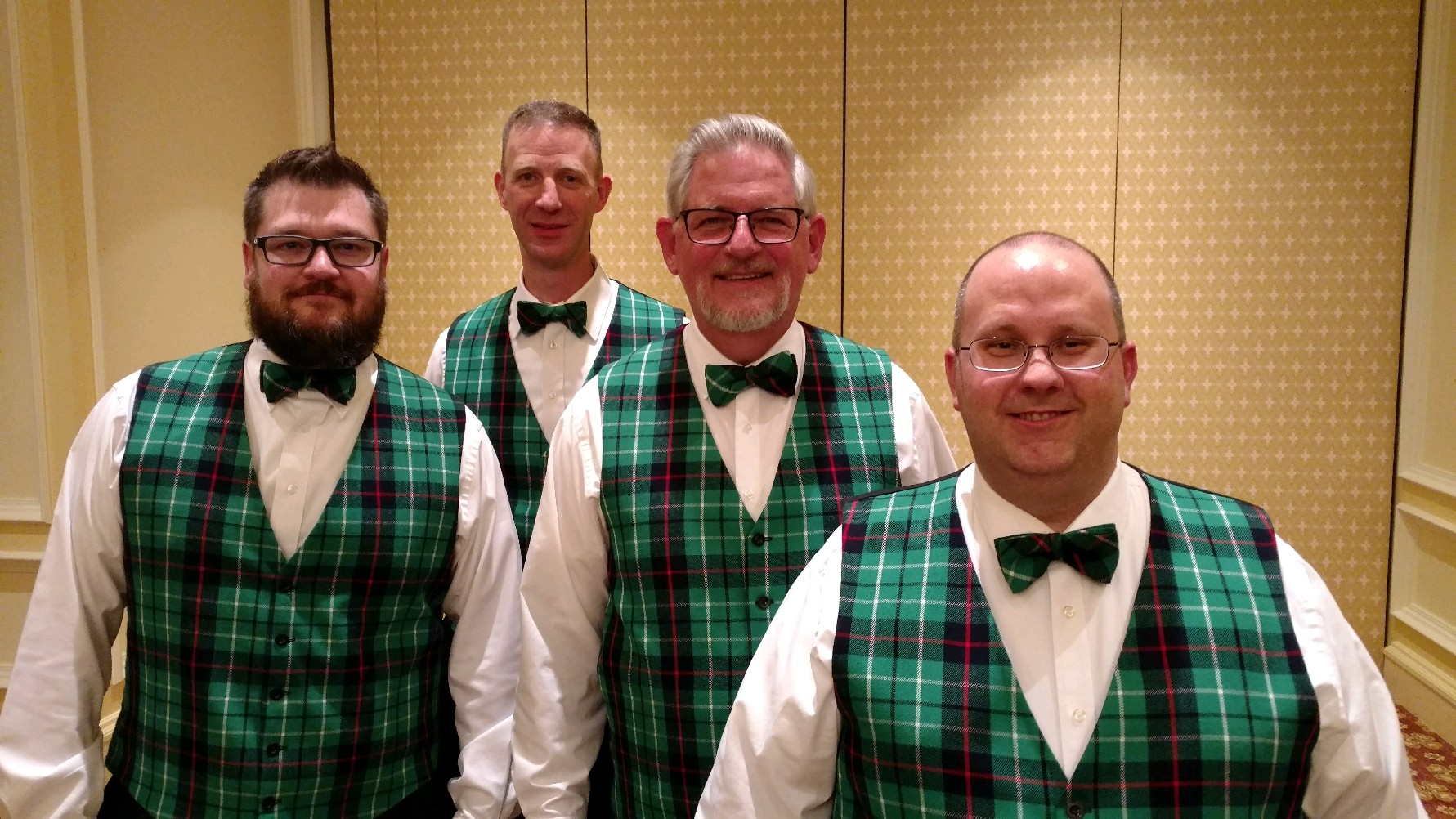 Lighten Up

Lighten Up is a quartet formed from members of the North Front Sound chorus in 2019.  We are a diverse group of young (for barbershop) guys having a teacher, a counselor, an engineer, and a dentist, but we all share a love of singing and having fun.  We are exploring fun and creative songs, which led to the name Lighten Up.  We are excited to hone our craft with a good sound that has plenty of fun.
John Lee Roring (Baritone), Ben Russon (Bass), Glen Merrell (Lead), Bruce Nakae (Tenor)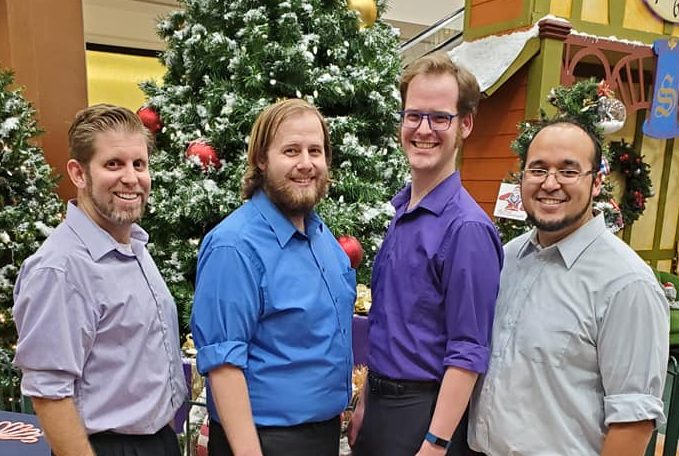 4th Street

4th Street formed six years ago.  They couldn't settle on a name, but Paul lives on 4th Street.  They have competed at the district level for several years and have finished in the top ten.  They love to sing at events and would love to sing for you.  Contact Jim at 801-277-1176.
Paul Barlow (Tenor), Jim Gallagher (Bass), Doug Jones (Lead), and Lee Taylor (Baritone)