After almost two years of limited singing, our quartets are excited to deliver happiness again this year to your special someone! One of our uniformed barbershop quartets will deliver a rose, a customized message from you and a serenade at home, work, school, or wherever.
Order now in our shop or by clicking here.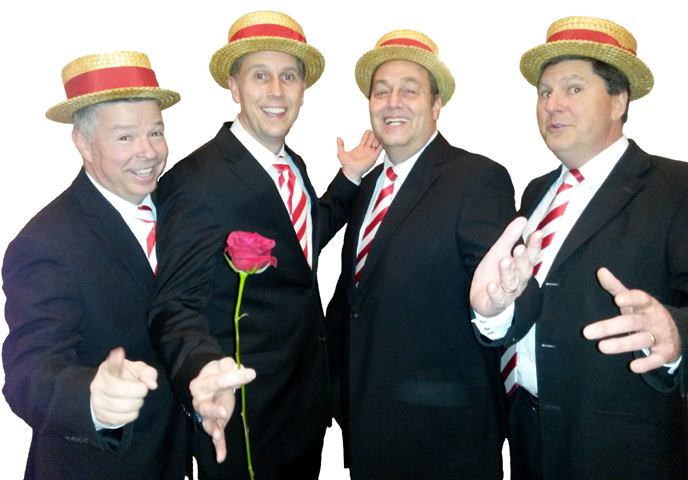 This year we're also offering a Virtual Singing Valentine option, which can be delivered anywhere in the world! We also have some optional yummy treats that our quartets can deliver with a song.